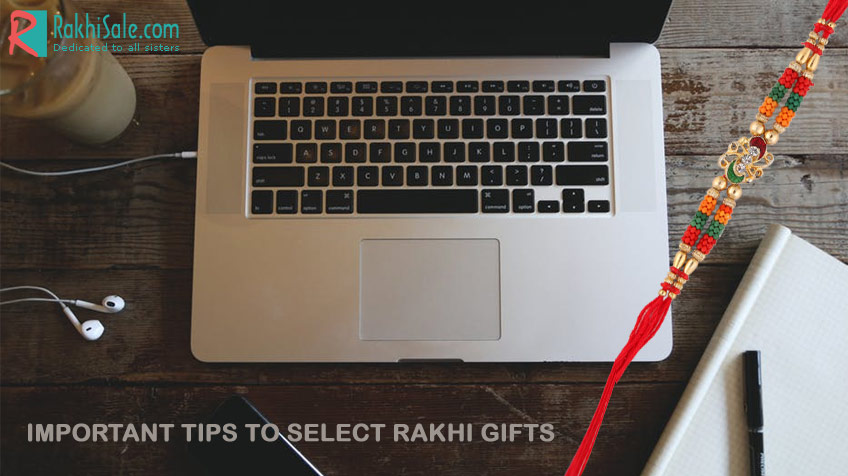 Important tips to select rakhi gifts
Jun 30, 2017
Rakhi gift selection so that you can get the best gift this rakhi for your loved ones.
Rakhi or Raksha Bandhan is an auspicious festival of Brother and Sister It celebrates the beautiful relationship of Brother and Sister. The festival of Rakhi, the day stands for unconditional love and affection between siblings as well as cousins. There is a ritual of giving and taking of gifts, thus, selecting gift for brothers and sisters are important and crucial task. Here are some points from the leading online rakhi portal in India, rakhisale.com which can help people to get the gifts for their brothers and sisters.
Rakhi gifts are reflection of love and affection towards your brother and sister. So, the gift should reflect your love towards your brother and sister. Gift brought with a good thought without considering prices much are priceless. A priceless gift is more loving. The price tag of the gift is not important, the feeling of gift is more important.

Before buying the gift, just think to be on receiver's end and feel how you will like the gift and how will you feel after receiving the gift. A gift should be unique every year, no one like a repeated gift even if that gift is a huge success and how much that person liked that gift. So never repeat a gift.Gift according to the personality, nature and likeness of your sibling.

If you give a gift not according to the personality and nature of your sibling he or she will not even like to use it and that can spoil the happiness of the festival and as well as the mood of the sibling receiving it. Many a times we come to a situation where we don't know what gift to buy for our sibling then instead of making an hit and try method consult your sibling what gift he or she want, so that the mood of festival is not spoiled. Try not to gift a regular gift but the gifts which are true representation of the recipient. The last and most important thing especially for persons who are always late, never do a last minute shopping. Last minute shopping is a very bad idea, it is always advisable to do an advance shopping and select a perfect gift for your sibling with a proper packing and properly done gift for your sibling. So this rakhi, buy a best gift for your brother and sister from rakhisale.com keeping in mind the above suggestions, so you can make this festival all the more special for your near and dear ones.
---